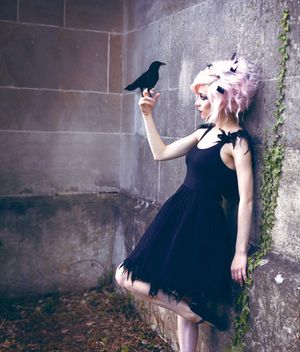 We are delighted to announce that Melissa Hollick will be returning for a third time to a Gandalf's Fist studio project!
Yes, it does almost seem strange to be calling Melissa a "guest" given her previous involvement on our last two records, however, after featuring on two tracks on our "...Universal Wanderer" LP and then returning to guest as the female vocalist on last year's "A Forest of Fey", we thought it would be mad not to invite her back... especially given her excellent performances and the great feedback we've had from the tracks she's featured on thus far!
We have already cut a number of tracks with Melissa for this project and, I have to say, it's up there with the best work we've ever done.
Whether you're a fan of the anthemic "Gardens of the Lost" or the haunting space-ballad of "Somewhere Beyond the Stars", it's safe to say we've got all your bases covered on this one!
Without giving too much away, there's some really cool up-tempo stuff as well as some really touching slow, delicate numbers as well as a few choruses that really soar up into the stratosphere. Can't wait for you guys to hear it!
As a little reminder, here's a fantastic vocal performance from Melissa, from our "A Day in the Life of a Universal Wanderer" Album from 2013.
Excited yet? More news soon!
Cheers,
Dean