Our new album "Widdershins" is OUT NOW!
Welcome weary traveller... to the musical hall of Gandalf's fist!
Home to the Progressive Rock outfit from the UK.

Seriously, Cheers for checking us out.
While you're here, take some time to look around and listen to our stuff. If you're a bit confused, (and hey, aren't we all?) you should probably go forth and investigate our band bio over a mug of hot Bovril. 
Our musical styles are wide and far ranging, and we've released a range of ambitious and unique concept albums over the years, we'd recommend diving straight in to our new album Widdershins if you're new. For the more adventurous, you might want to try our 5-hour conceptual masterpiece The Clockwork Saga. 
As to be expected, we are on all the usual streaming and social sites, but as independent artists we thrive on physical purchases which are made direct here on our website - your support and interest is greatly appreciated and we hope you enjoy the musical adventures which are about to unfold!

Cheerio,
Gandalf's Fist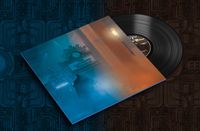 The Gandalf's Fist Music Store is open for business! 

Featuring CD versions of our albums and Music as well as Links to where all you MP3 fanatics can launch iTunes to! (We're sure you know that already!)
Our music is available through a wide array of Digital Download sites, as well as Itunes and Amazon.com!

We spend a lot of time making sure our music is ready to rock your socks off in a range of formats so if digital downloads aren't your bag then grab a CD album today!