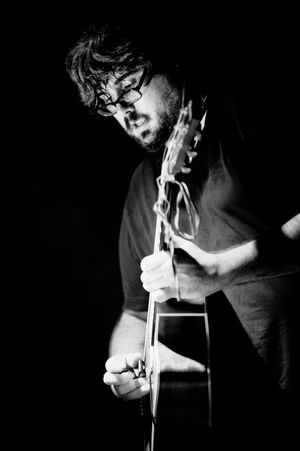 We're delighted to announce that acclaimed instrumental guitarist Matt Stevens will be bringing some virtuoso nuances to the upcoming record! With trademark looping pedal in tow Matt's playing really adds an extra layer and dimension to the tracks!
Matt Stevens is a critically acclaimed solo artist from North London, also known for his work with The Fierce And The Dead. An instrumental artist, he uses an acoustic guitar and a loop pedal. He recently signed to Esoteric/Cherry Red records for the release of the album Lucid which features members of King Crimson, Knifeworld, Chrome Hoof and Frost*. He was nominated for a Breakthrough Artist Prog award in 2014 and is toured Europe as support to Tim Bowness.
Matt has played on a two of the tracks on the upcoming album, contributing some ambience and textured effects to the intros on a couple of the more 'spacier' tracks on the album - his playing really is in-sync with what our sound is all about and the results sound great!
Check out the video below for some samples of Matt's playing from his fantastic album "Lucid"!
Big news coming soon.....
Dean