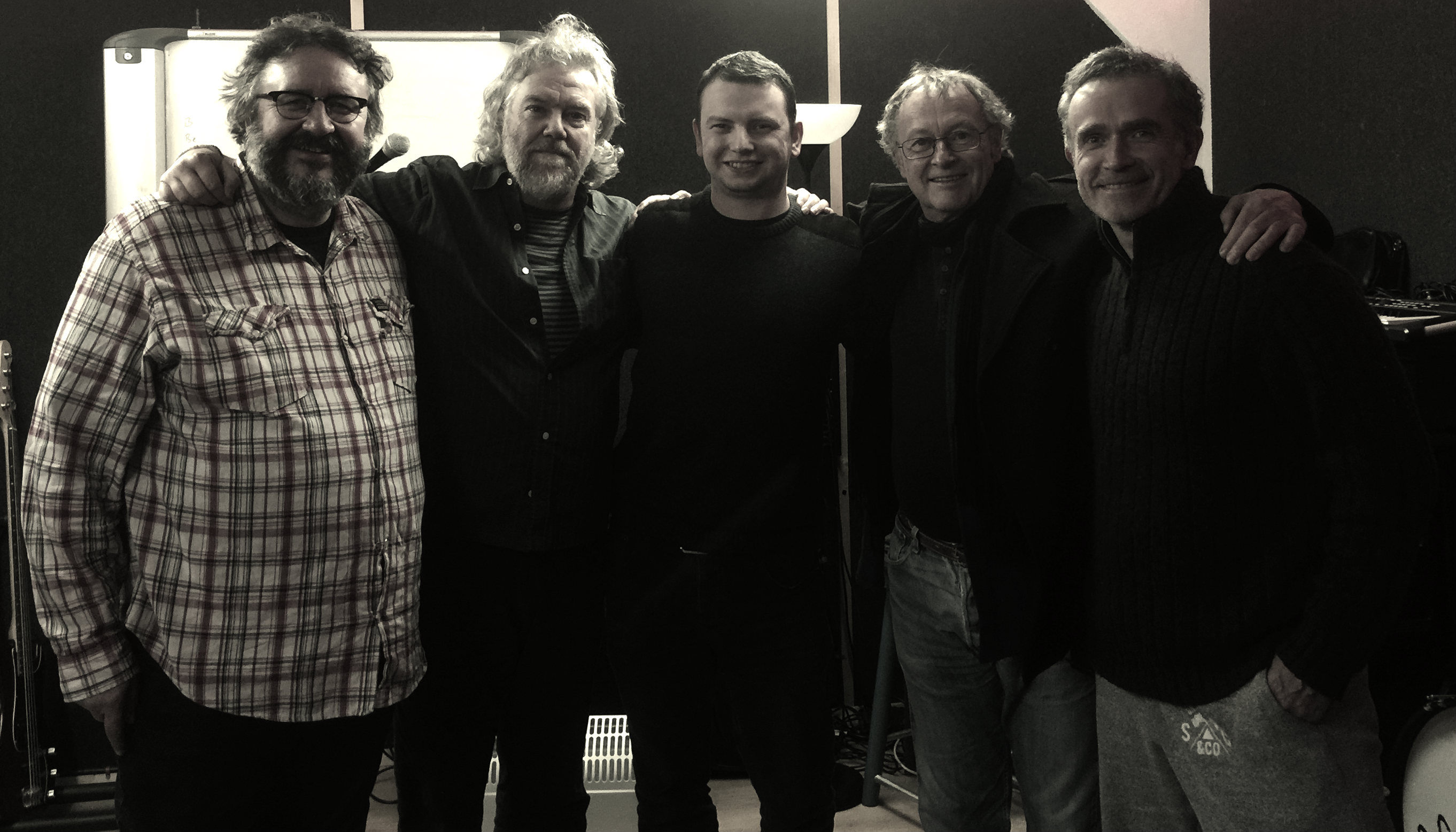 We are delighted to announce the spoken word cast for our upcoming 3-CD concept album "The Clockwork Fable". 

Mark Benton, Zach Galligan, Bill Fellows, Paul Barnhill, Tim Munro and Paul Kavanagh have been confirmed as the 'players' acting out the dramatic sections of the record, joining Alicia Marsh who reprises her duties from 2014's acclaimed "A Forest of Fey" LP. 
  
Gandalf's Fist frontman, Dean Marsh commented: 
  
"We're over the moon to announce Mark Benton has become a part of our weird and wonderful world. He has been instrumental in getting this album to the level it is - so we'd like to send him a massive thanks! We're proud as punch with his performance and, with his great sense of timing, he really has helped bring the world of Cogtopolis to life! To have Zach on board too, is a real piece of geek-wish-fulfilment! Every single person I've met in this process has been warm, welcoming and enthusiastic for what we're trying to do and I can't wait for everyone to hear Bill Fellow's turn at berating a sentient clockwork infant about festival supplies." 
  
Zach Galligan, best known for his role as the Mogwai-battling Billy Peltzer in the 80's classic "Gremlins", is cast as the world-weary "Steam Ranger".  Speaking about being a part of the record, Zach said: 
  
"I've always wanted to be on a concept album, so I was thrilled when Gandalf's Fist asked me to contribute to their exciting new work. I just hope that I did the piece justice!"  
  
Paul Barnhill, who has recently finished filming on Steven Spielberg's BFG, takes the role of "Pastor Simon" and said of the process: 
  
"I love concepts and I love fantasy, I love storytelling.  When I first read the script for Clockwork Fable the first thing I admired was the ambition, the images and the world that Dean had created. The second thing was when I read my character Pastor Simon, I was in! A Steampunk priest...in an underground world, worshipping the darkness, it doesn't get more Prog than that! Trying to capture that in a studio in Cheshire on a dull, grey Saturday morning was a challenge but I was clear on the style and character and Dean just told me to do it better if he thought it sounded shite" 
  
Tim Munro, whose acting credits include a stint in Dr Who as well as a variety of TV and Film Drama, has been announced as playing the part of "The Tinker". Tim Commented on the role: 
  
"I've been in Dr Who twice in my career but playing the Tinkerman in 'The Clockwork Fable'  tops it. Loved working with everybody on such an ambitious project. It was a terrific script to match the brilliant music. Gandalf's Fist have created an underground maze of a world that will draw the audience into its complexity." 
  
Paul Kavanagh has worked extensively In Film, TV and Theatre. With film appearances in Green street 2, The Shouting men and Edward the second, he now takes on the role of the cunning "Primarch" in The Clockwork Fable. Paul said: 
  
"After an hour's drive from Canterbury, and, the warmth of my good lady, I found myself on old farm land in what looked like converted out buildings. I was met by Dean (King Creator) and a cup of tea. For the next four hours was transported into a land of Steampunk, great characters and warm, naughty laughter. A fabulous early Christmas present courtesy of Mark Benton and his phone call." 
  
The band have also confirmed that there are still yet-to-be-announced musical contributors on the record with a number of guest vocalists expected to portray the characters within the musical sections of the record. 
  
Pre-orders of The Clockwork Fable are already underway and we are still offering  a special "early bird" discount price!
  
THE CLOCKWORK FABLE DRAMATIC CAST: 
Mark Benton: Spoken words of The Lamplighter 
Zach Galligan: Spoken words of The Steam Ranger 
Tim Munro: Spoken words of The Tinker 
Alicia Marsh: Spoken words of Eve 
Paul Barnhill: Spoken words of Pastor Simon 
Bill Fellows: Spoken words of Armistead/Nightkeeper Spy 
Paul Kavanagh: Spoken words of The Primarch