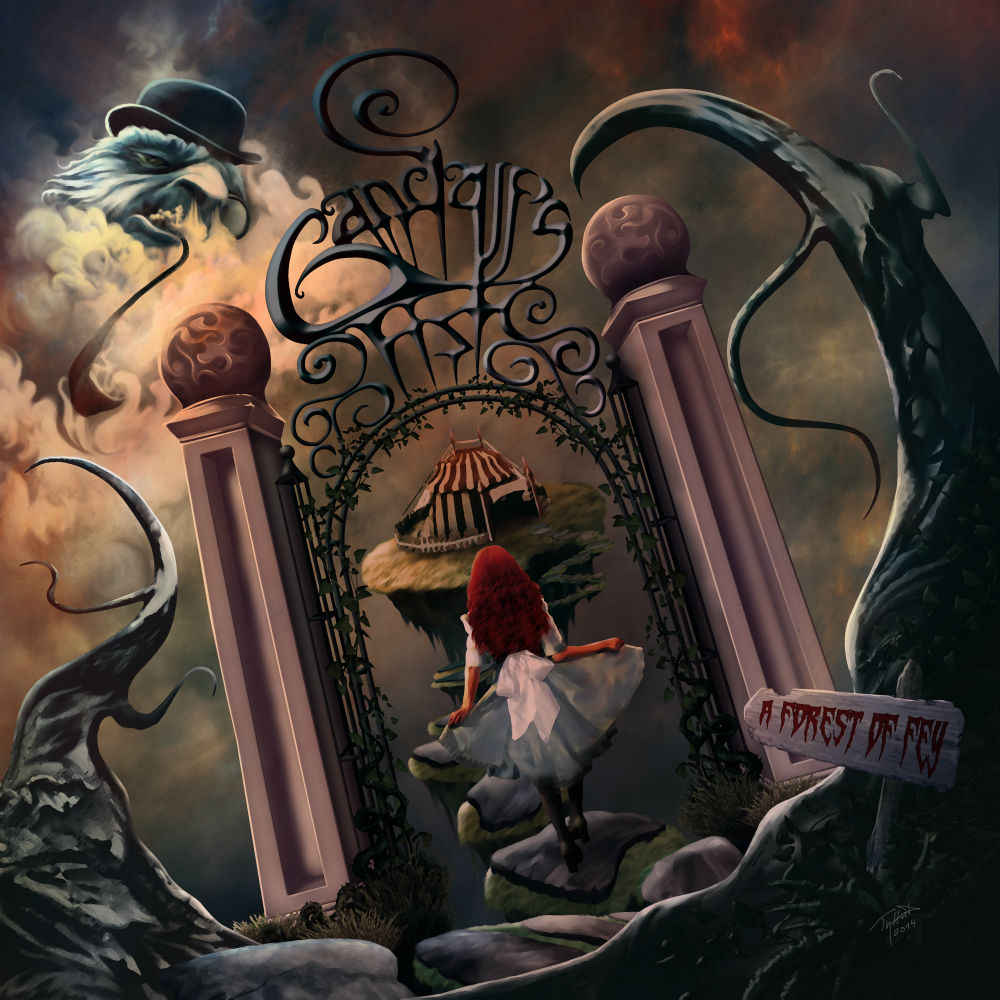 UK Progressive rock outfit
Gandalf's Fist
has revealed the concept, album title, tracklist and artwork for their follow-up to 2013's acclaimed record
"A Day in the Life of a Universal Wanderer".
"A Forest of Fey"
will be the first release by the band as a four-piece and follows the psychedelic, folk-tinged journey of a young girl trapped in a malevolent woodland and features guest contributions from Troy Donockley
(Nightwish)
, John Mitchell
(It Bites/Arena),
Dave Oberlé
(Gryphon)
, Clive Nolan
(Pendragon/Arena)
and Matt Stevens
(Instrumental Artist/The Fierce and the Dead)
.
The bespoke Album art was created by German Artist Thomas Huth and the record is slated for an autumn release. 
The album is also now available to
PRE-ORDER via our Store
- this allows us to keep things "in-house" and avoids us having to go through labels and third-party 'funding' sites so we really appreciate your support in this way!
Hopefully will have some samples up soon too! 
Cheers,
Dean
A Forest of Fey Track-list:
1. Childhood Ghosts
2. Gardens of the Lost  
*Featuring Troy Donockley (Tin Whistles, Low Whistle)
3. A Forest of Fey    
*Featuring Troy Donockley (Low Whistles)
(Including Wisdom of the Reptile and the Lament for a Silent Verse) 
4. The Figure Speaks
5. The World We Created    
6. The Circus in the Clearing  
*Featuring Troy Donockley (Cumbrian Bouzouki)
(Including the Fanfare for the King's Tournament)
7. Blood for a Royal Pardon    
*Featuring Troy Donockley (Tin Whistle)
8. Drifter on the Edge of Time  
 *Featuring Clive Nolan (Keys) & Matt Stevens (Ambient Intro Guitar)
9. Forest Rose (Coming Home)
10. Return from the Tournament    
*Featuring Troy Donockley (Cumbrian Bouzouki) and Dave Oberlé (Vocals & Bodhran) 
11. Stories Old and Stories Told 
(Of Children Brave and Children Bold)    *Featuring John Mitchell (Vocals) & Matt Stevens (Ambient Intro Guitar)
12. A Poison Tree