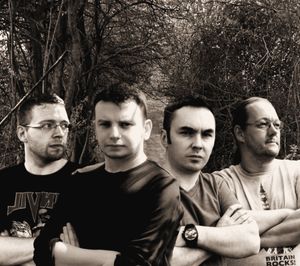 Well well then!! The Album now has an official release date! Put it in your calendar folks... 20th October 2014!
On this date the album will be shipped out to everyone who has nicely pre-ordered the CD - thanks for everyone who has done so far - if you haven't yet there's still time to do so over at the
store
!
As of the 13th September you'll also be able to digitally pre-order the album on iTunes - as a little incentive (and for those people who can't wait) you'll get an instant gratification track -"The Circus in the Clearing (including the Fanfare for the King's Tournament)! Which is nice... that pops into your iTunes straight away for you to enjoy and the rest of the album will automatically arrive on 20/10/14.
On the subject of "Circus in the Clearing" - we shot a video for that song which we are currently editing and should be out soon... it's a really fun vid that we shot in Nortumberland and has some great moments in!
But wait - there's more! We've also released a little montage video for the track "Gardens of the Lost" which you can find on youtube now - it's really nice song where Melissa sings lead vocals right the way through and has Troy Donockley on the Whistles!
Enjoy!
Cheers,
Dean